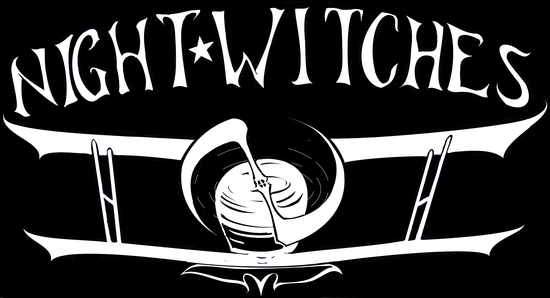 I want a drink, to take the edge off.

You need the edge its the part you use to cut them.
Night Witches
Written and Directed by Will McMichael
Fringe Premiere
Only three performances remain including one tonight for the impressively written and performed drama Night Witches.
This is a bold and exciting story that is well-researched. Based on the real-life Russian heroines of the Second World War, Night Witches begins with a dramatic opening monologue. A pilot, her face glowing red from the dim lights of the cockpits controls, describes in vivid detail the devious strategies the women used to fly their bombers and decoy planes in well-rehearsed patterns in order to devastate the German troops invading Russian territories.
Little has been told of the Night Bomber Regiment 588, a brave team of women who suffered great losses during the war. Because their style of warfare included cutting their engines before dropping their bombs, the Nazis called them Nachthexen Night Witches.
Theres a lot of ingenuity applied to the staging to create an exciting sense of the pilots in the cockpit, dancing with death and dodging gunfire. The stage is reduced to black light. The actors faces are lit only by the planes instruments. They shout out instructions to each other as other performers behind them manipulate large puppets representing their flimsy bi-planes.
McMichael brings a lot of gallows humor to his mostly heartfelt drama, rendering the Germans as clowns. Everyone in the cast give fantastic performances, and cope with Russian, German or French accents with flair.
Night Witches is an exciting and fast-moving play that both diverting and instructional the best kind of theater.
Night Witches plays the Hollywood Fringe June 17, 18 and 23 at the Asylum @ 6470 (Main Space) 6470 Santa Monica Blvd.
More information and tickets can be obtained here.