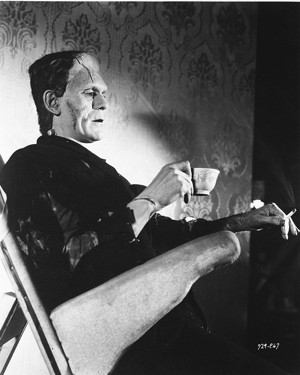 Creature Feature
How a flotilla of bloodcurdling creations—beginning in 1923—gave birth to a monster of a movie studio in the Valley.
Vampires, zombies, aliens. Horror movies and creature features never seem to go out of style, enjoying a perennial popularity way beyond the Halloween season. One major Hollywood movie studio—the oldest one in town—still profits from the B movies that initially put them on the map.
Indeed the famous large creatures, such as Frankenstein's monster and the stealthy, bloodsucking killer vampire Dracula, formed the grisly backbone of Universal's growth through the decades. While rival studios, such as Warner Bros., delivered highly popular gangster movies, Universal stuck to producing monsters, giant robots, aliens and otherworldly creatures.
"People have to understand that Universal was not one of the leading studios. MGM was called the 'Tiffany' of movie studios—everything was 'class.' Paramount was considered the most sophisticated studio. But Universal was a 'bread-and-butter' studio," shares film critic and historian Leonard Maltin. "They didn't own a chain of movie theaters as the other 'big boys' did, so they were a little scrappier."
It was 1915 when entrepreneur Carl Laemmle opened Universal City Studios—the world's largest motion picture production facility. He converted 230 acres of farmland just north of Hollywood on the Cahuenga Pass into a working backlot. Universal's first few movies were generally less flashy than those released by their rival studios but proved to be crowd-pleasing fare: mostly inexpensive melodramas, Westerns and serials.
To continue reading this in-depth article, please go to Our Ventura Blvd website.
This article appears in the September-October 2013 issue of Our Ventura Blvd
Did you like what you read here? Subscribe to Our Ventura Blvd »