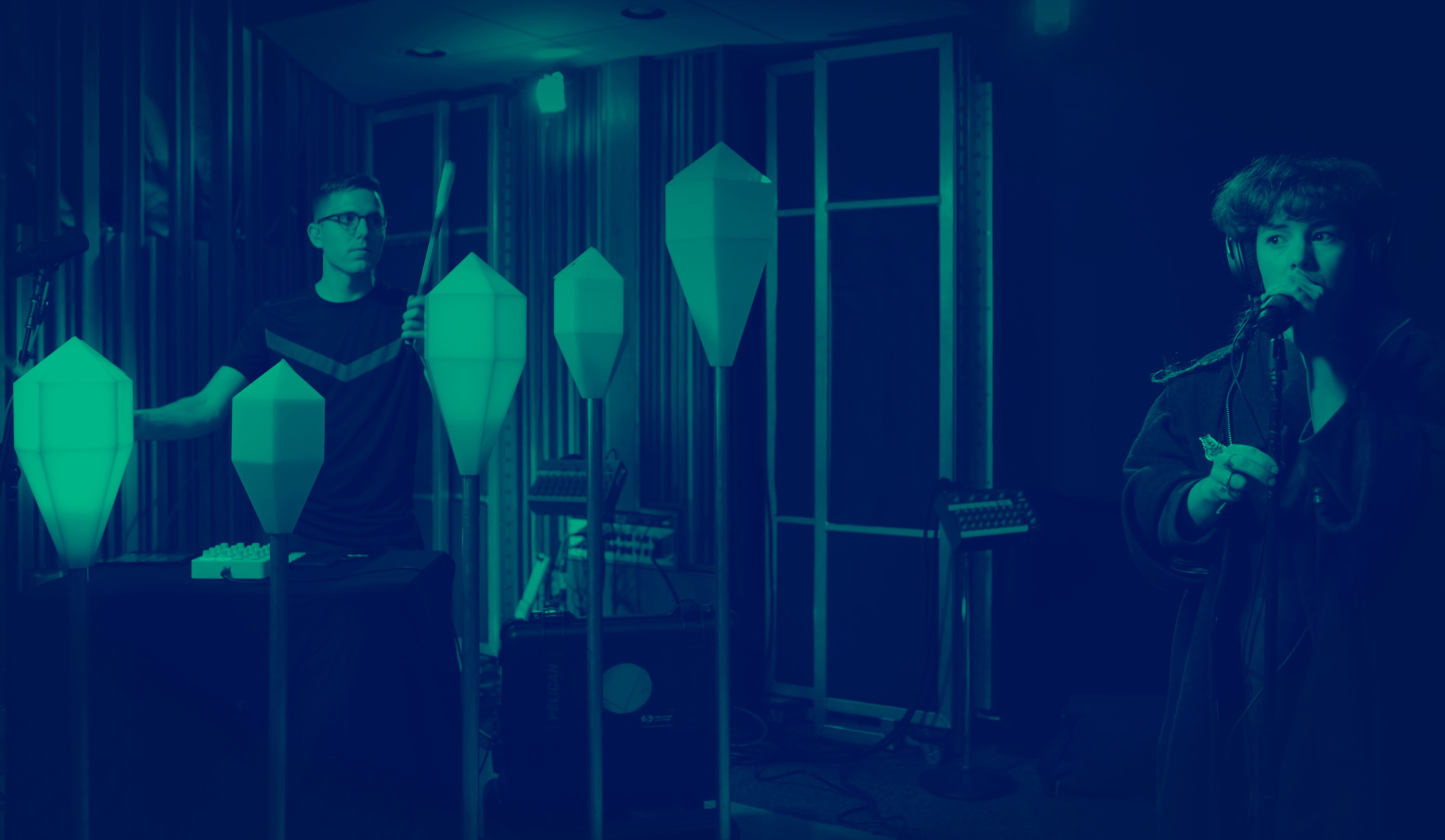 Santa Monica College's KCRW (89.9) has the honor of being the first public media company and radio station to launch their very own free Virtual Reality mobile app. When used with KCRW Cardboard (a branded version of Google Cardboard), the app puts viewers right in the room for intimate live performances that were recorded in the radio station's basement studio.
This VR experiences grants users a sense of immediacy, allowing them to imagine they are right there in the studio alongside bands as they perform for Morning Becomes Eclectic. The launch kicks off with exclusive videos from artists including Death Cab for Cutie, Brandi Carlile, Thundercat and Purity Ring. Additional performances from other artists will roll out over the next few months.
Anyone can download the app for free from the Apple and Google Play stores, and can purchase a special-branded KCRW Cardboard (aka Google Cardboard) for just $5 to cover shipping costs at KCRW.com.
Check out their site for additional details, hyperlinks and an awesome behind-the-scenes video that shows how their scrappy team built their custom video rig from donated GoPro cameras.
Built by hand in the basement of KCRW's Santa Monica studio, the custom video rig features eight GoPro cameras that allow each artist's performance to be captured in stereoscopic 3D (Virtual Reality) to create a 360º panoramic video. Footage is then stitched together to create an immersive, stereoscopic 3D VR experience that puts the user inside the session.
"Now for the first time, you can be in our studio with the artists. It's a revolutionary change in the way KCRW curated artists and music can be discovered. We are always striving for creative ways to connect with our community and we're so excited to try out this new technology together," commented Jennifer Ferro, KCRW president.
Performances are captured during artist's in-studio sessions for Morning Becomes Eclectic, the station's flagship music program.
Artists and songs available at launch include:
•    Death Cab for Cutie – "The Ghosts of Beverly Drive"
•    Brandi Carlile – "Murder in the City"
•    Thundercat – "Them Changes"
•    Purity Ring – "Stranger Than Earth"
"VR is undoubtedly the next frontier for blockbuster entertainment. While the biggest studios in Hollywood develop content for the masses, KCRW can amplify the outstanding live sessions that take place on a regular basis at the station, and offer a uniquely immersive experience to the audience," said KCRW Music Director Jason Bentley. "This exciting initiative matches KCRW curated music and art with exciting new technologies and partnerships for wider distribution."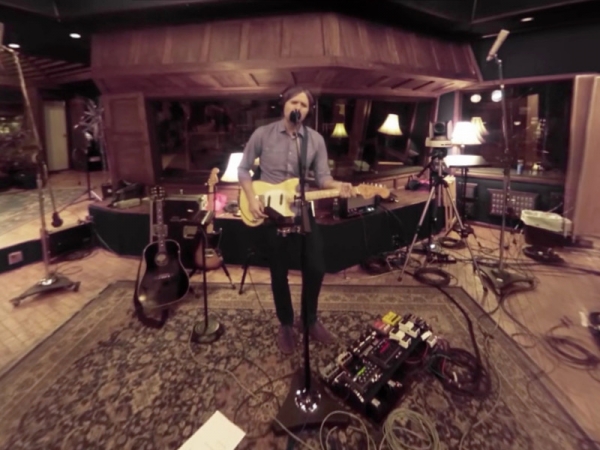 Additional performances will be captured throughout the year, with video from Penguin Prison, Mew, Gardens and Villa, Amason, Mr. Pauer, Shana Halligan, Natalia Lafourcade, Korey Dane and Langhorne Slim, slated for release in the upcoming months. All videos, including several exclusive app-only performances, will live on the KCRW app, with select content featured in the KCRW branded room on Samsung's MilkVR.
To experience KCRW's exclusive performances in full stereoscopic VR video, fans can download the free app in the iOS and Android stores and can purchase a specially designed KCRW Cardboard, with artwork by Mr. Scruff, for only $5.00 by donating to KCRW.com. Users that do not have KCRW Cardboard can still watch the videos as an interactive 360 degree video on KCRW's YouTube channel.
For more information on KCRW's virtual reality experience, including a behind-the-scenes video, visit their site.
About KCRW:
KCRW creates and curates a unique mix of content centered around music discovery, NPR news, cultural exploration and informed public affairs. We are driven by the spirit of LA and deliver in innovative ways — on the radio, digitally and in person — to diverse, curious communities around the corner and around the world.  A community service of Santa Monica College, KCRW can be found on the air in LA, Santa Barbara, Ventura, Mojave, Palm Springs, and via five KCRW-developed smart phone apps and online here.
Twitter
Facebook
Instagram
Google+