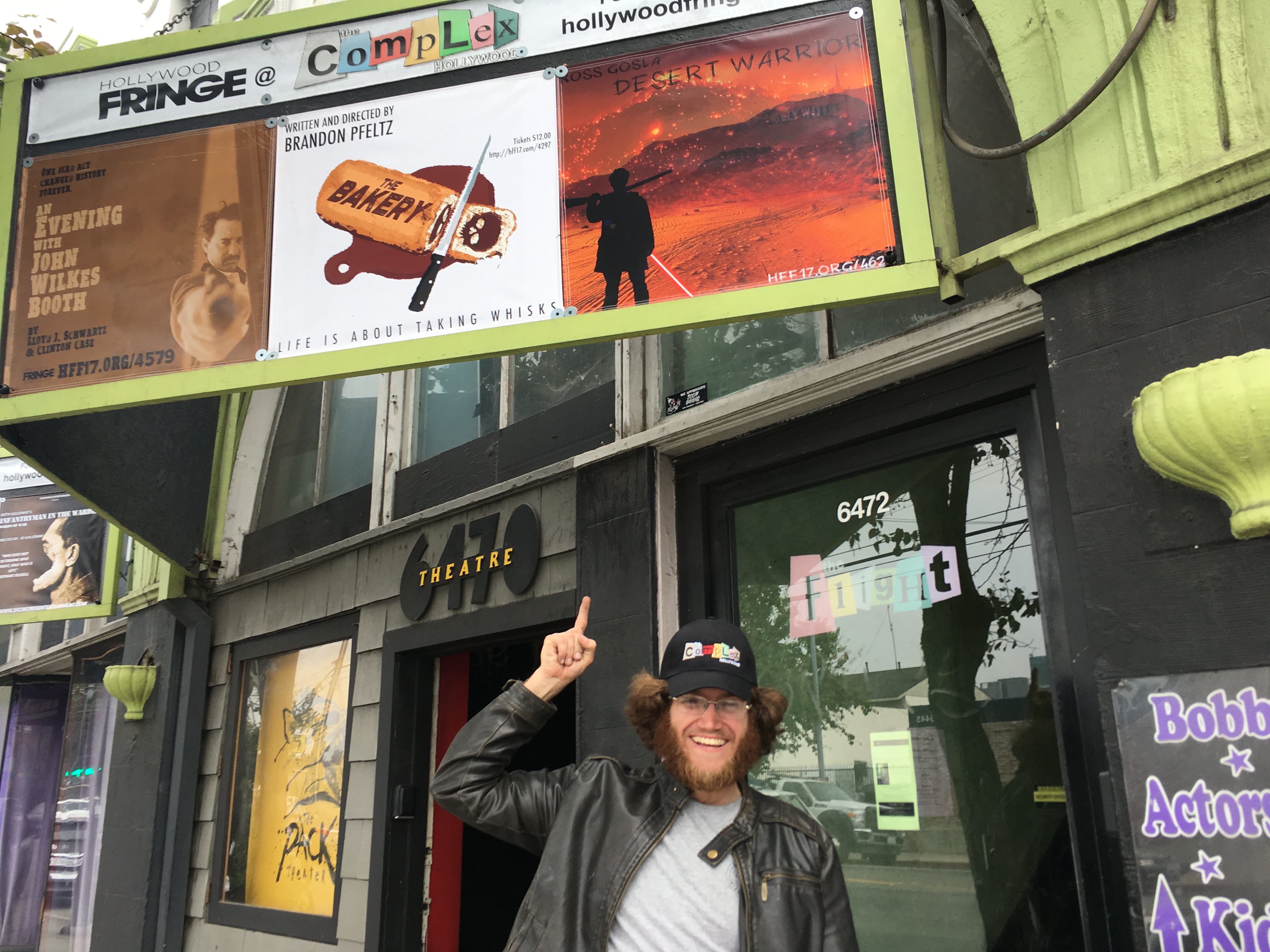 In Desert Warrior, Fringe newbie Ross John Gosla tells a deeply personal story about his involvement in the controversial short film Innocence of Muslims and how it fueled the fires that helped to sabotage Hillary Clinton's presidential campaign. I thought that Gosla's intriguing tale required further elaboration, so he was kind enough to participate in a "Voices from the Fringe" interview with me.
Tell us a bit about the show. How does a boy on his way to becoming a Jedi figure into a story about the Benghazi and email scandals that helped to doom Clinton?
Ha! I can see how that's a head scratcher. It's been a long time coming. The piece itself was developed over two and a half years. It's an autobiographical tale about my involvement in the most controversial film of the decade. I'll get to that in a sec…
I've always loved Star Wars. There's a connection between me wanting to be a Jedi as a kid and then pursuing an acting career. I'm sure a lot of other artists can relate. But in my pursuit of my career and ultimately wanting to play in the Star Wars universe, I got caught up in the film that was initially blamed for 9/11, and the 2012 Benghazi embassy attacks, which was the impetus for the probe into Secretary Clinton's email server and ended up being a crucial part of why she lost the Election.
There seems to be more here than what's going on in the synopsis. Can you elaborate?
Yes, absolutely. The piece revolves around my involvement in the film Innocence of Muslims — how I got involved, the making of it, and the aftermath…but it's all told from my perspective.
For the play, the director David Beatty and I chose to stage it as a Jedi Trial to determine if my artistic path is one of the Jedi or one of the Sith. During the trial, I enter what we call "shadows" — a set of memories — to tell the story. We weave three separate storylines together: the story of Innocence of Muslims, a story of a hunting trip I took as a kid, and my own experience auditioning for Star Wars Episode 7.
What was your inspiration for the piece?
I pull directly from personal experience. It's all very intimate, exposing…and drawn from the soul.
I started working on this almost three years ago in acting class with a series of exercises called "personal monologues". My acting coach, Mark McPherson, pointed out that these stories would make a fascinating and unique one-man show. I'm a bit of a procrastinator, so it took me some time to take the note. When I finally started putting it all together, everything fell into place. 
How does the controversial short film Innocence of Muslims fit into the story?
It's at the forefront. I wanted to shed light on my experience, show people what really happened…and why we actors stuck through it.
I've read that you play more than a dozen characters in the piece. How do you and (director) David Beatty keep them distinct and separate?
Yeah, it's a whirlwind. Each character has a specific gesture, physicality, and voice, and it was a matter of drilling the characters. David and I are part of the same acting studio (Studio 24/7) so I took these characters to class a few times, wrote the names on index cards and would improv with them, jumping around every time a new one was called out. It really helped in distinguishing one from another. David did a stellar job at keeping me on point with them as well as the transitioning that happens.
What do you hope audiences will take away from seeing Desert Warrior?
People make mistakes — huge ones. Oftentimes, self-forgiveness is the hardest. But it's necessary to forgive yourself in order to find total closure…and not to beat yourself up over the past.
What makes Desert Warrior a piece that fits within the Fringe culture?
Desert Warrior is raw, truthful and simple. Exactly what Fringe is about.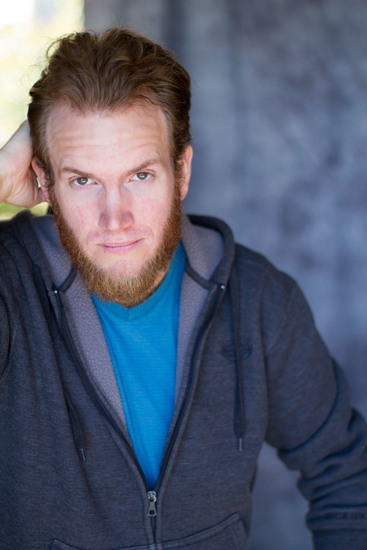 Is this your first Fringe production? What do you think of the experience? 
This is indeed my first Fringe and I have had an absolute blast. Received nothing but love and support from Fringe staff. Monica, my venue manager at the Complex, is a sweetheart who cares so much about the shows under her roof. The Fringe's artistic community is simply the best.
Since Fringe is a collaboration, what other productions would you recommend?
Gah! So many! Mungo!, Under the Jello Mold, Claim Jumper, Naricussus and Echo, Slashed, Mary's Medicine, Human Hothouse: The Aftershow,  Incantesimo and so many more. I've seen so much awesome work the past month. It's been artistically rejuvenating and inspiring.
There are two more opportunities to see Desert Warrior — Friday, June 23 at 7:00 p.m. and Saturday, June 24 at 9:30 p.m. It plays at the Shepard Studio Theatre at the Complex, 6472 Santa Monica Boulevard. Tickets can be obtained on the Fringe site.