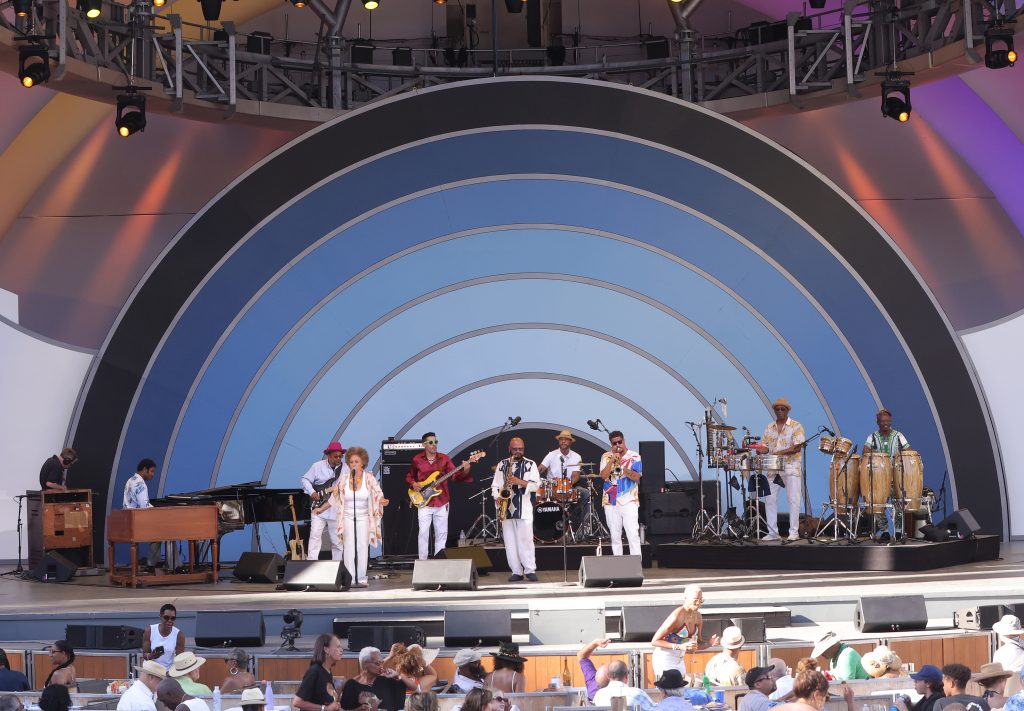 What a day! What a night! The Hollywood Bowl Jazz Festival is enjoying its fourth decade devoted to staging the finest Jazz acts from all over the world.
The 42nd Annual Hollywood Bowl Jazz Festival (formerly known as the Playboy Jazz Festival) is all about sharing the fun and friendly camaraderie of jazz music at the Hollywood Bowl.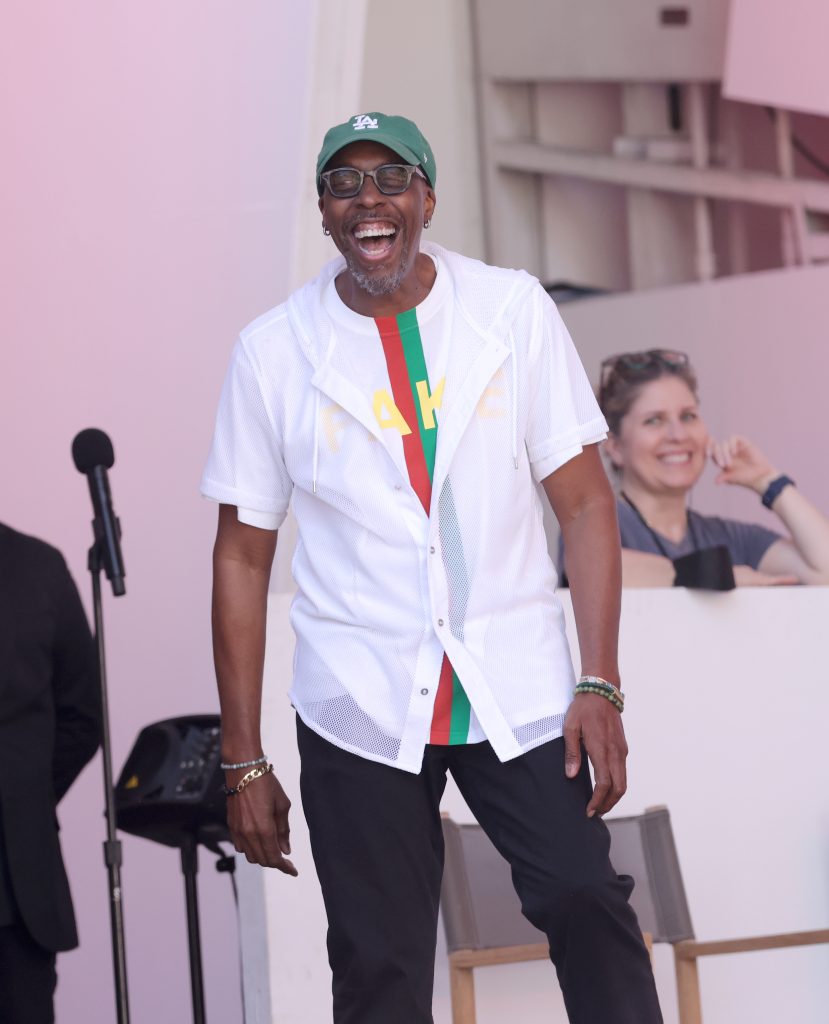 Arsenio Hall stepped up as this year's host, presiding over the event staged this late June weekend. "I think the edibles have kicked in!" he quipped, early into the evening. Unable to contain his enthusiasm, Hall brought a genuine and infectious delight to his role as host.
First act of the day was the LA County High School for the Arts Jazz Ensemble, led by Michael Powers, Director, and joined by LACHSA Vocal Jazz Ensemble. They were followed by performances from Jungle Fire, Gerald Clayton Quintet and The Azar Lawrence Experience.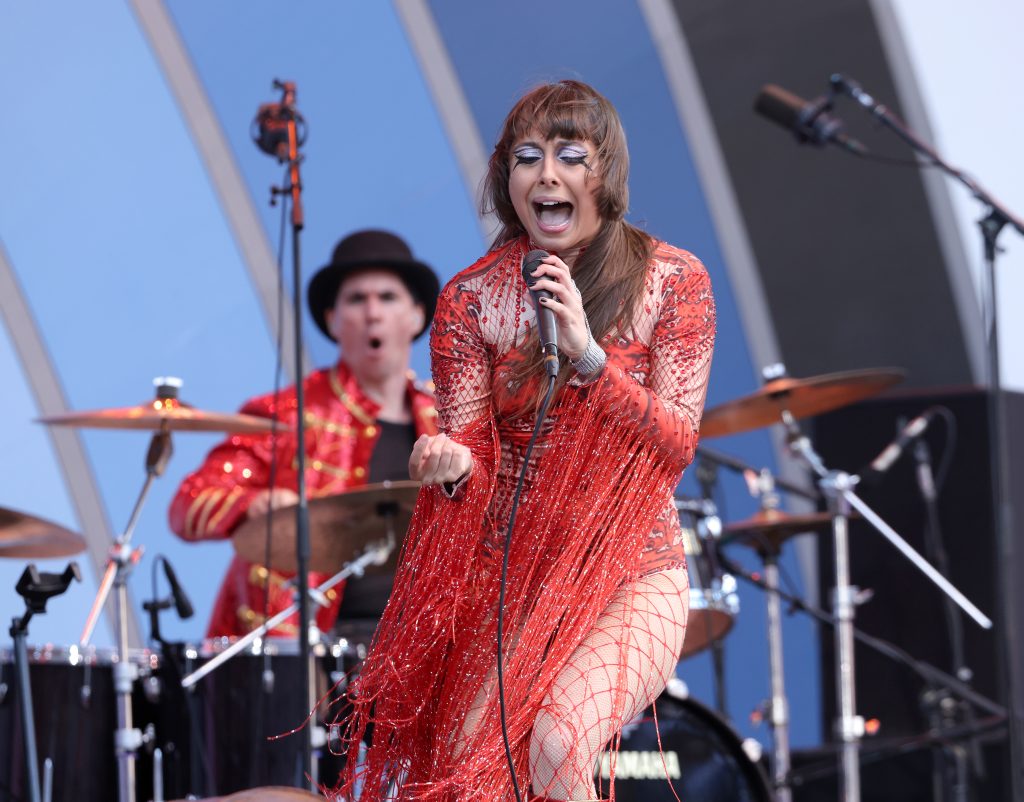 Sporting dramatic makeup and a racy beaded bodysuit fringed with red tassels, chanteuse Veronica Swift commandeered the stage with ferocious zeal. Backed by her band, she rapidly switched the mood from chill jazz to hard-core, passionate rock and roll. Her powerful vocals belted out everything from rock hits to show tunes such as Don't Rain On My Parade – giving us an up-tempo, punk rock interpretation of Barbra Streisand's hit tune from the musical Funny Girl. Swift even performed a mash-up of Papa Was A Rolling Stone – the popular song by The Temptations – with Big Spender from the 1966 musical Sweet Charity, made famous by both Peggy Lee and Shirley Bassey.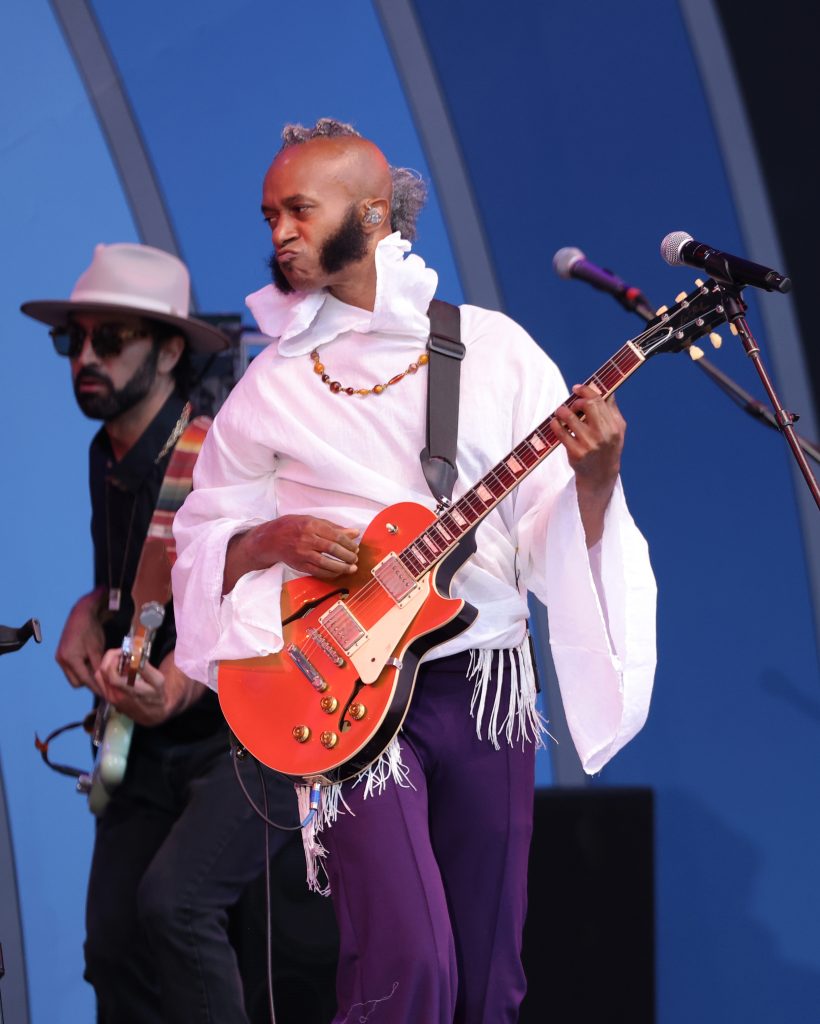 Bluesman Fantastic Negrito was backed by a rhythm section to rival Trombone Shorty (playing later this Summer at the Bowl). As Xavier Dphrepaulezz (aka Fantastic Negrito, on vocals and guitar) opined, you "Gotta take the bullshit and turn it into good shit." Dphrepaulezz was followed by fantastic funk from guitar virtuoso Cory Wong.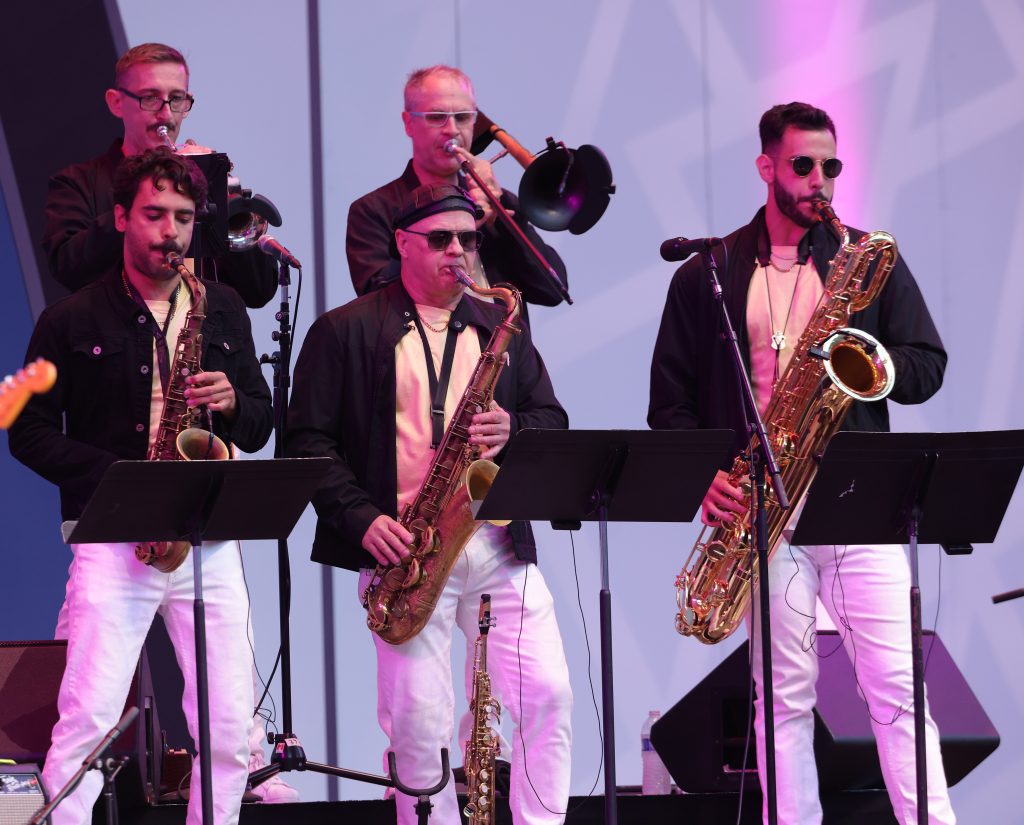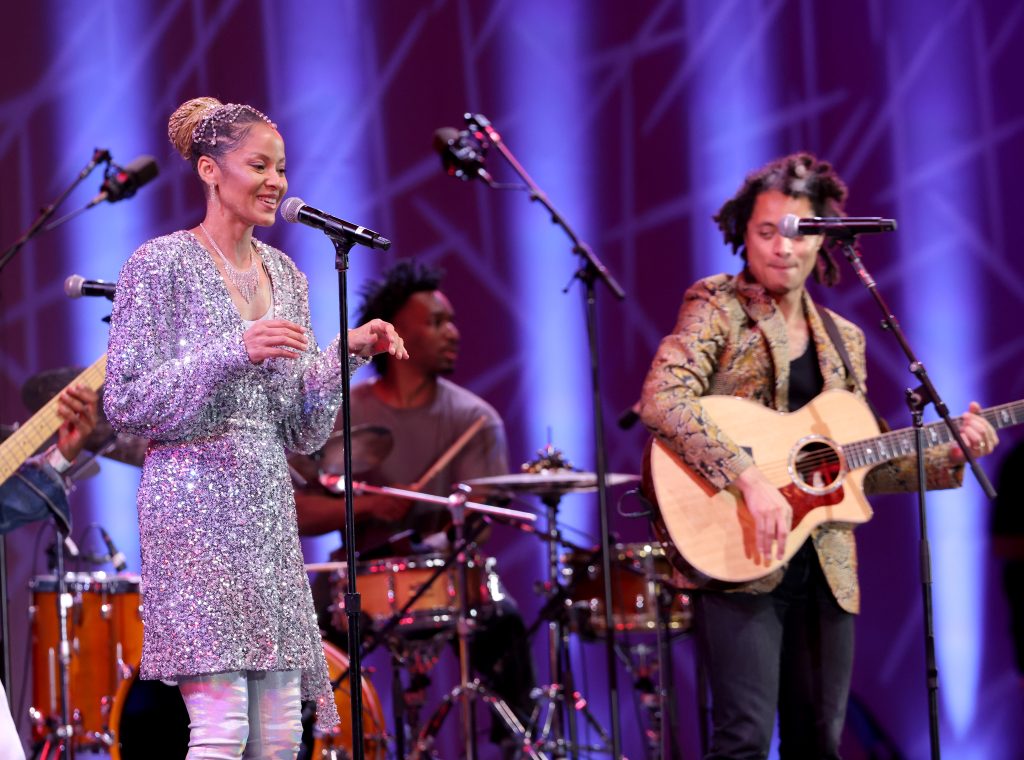 A highlight of the evening was a set called 'Lean on Me' as José James celebrated Bill Withers, honoring the great singer songwriter by faithfully interpreting many of the legendary artist's most memorable songs, including Ain't No Sunshine, Grandma's Hands, and Lean On Me. We were even treated to a guest appearance from Withers' daughter Kori Withers, who dazzled in a sparkling silver tunic as she duetted with James for Use Me and Lovely Day. Big Yuki really stood out as the group's amazing piano player on the Steinway grand.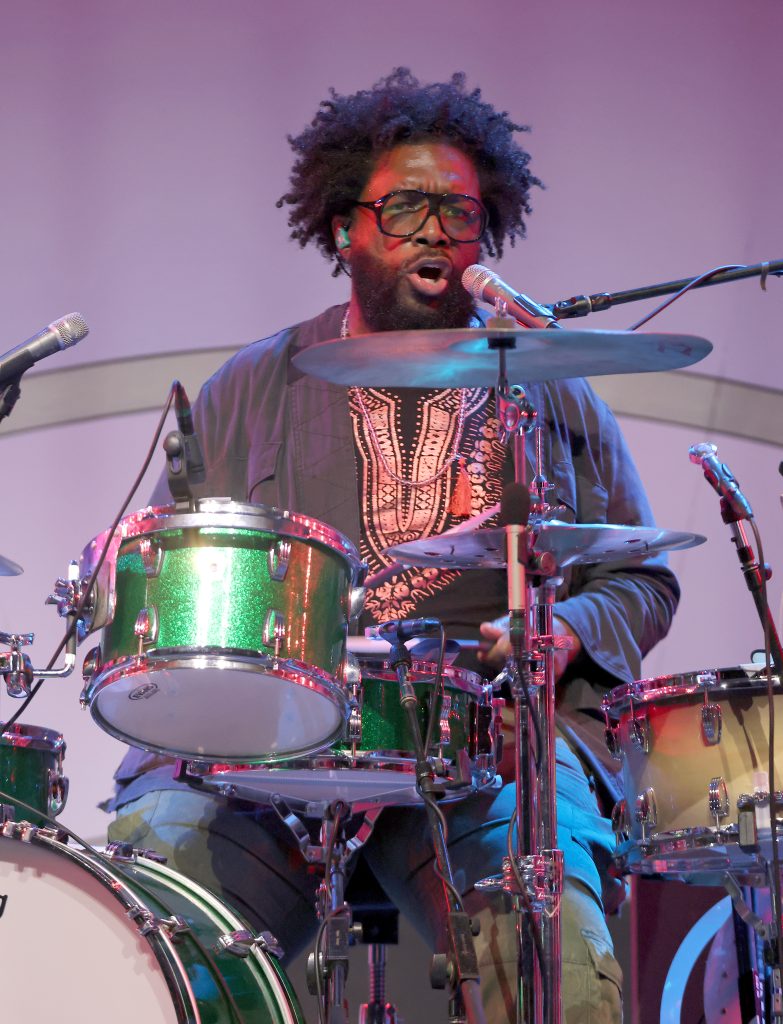 Headliners for the evening were The Roots, and this incredible band – no strangers to the Bowl – rocked the house with their dynamic performance, segueing seamlessly from song to song without pausing or missing a beat or tempo change for their slick and vibrant 75-minute set.
Once again, the Los Angeles Philharmonic Association produced a fantastic event.
Here's the full line-up for
Saturday, June 25 2022

:

The La County High School For The Arts Jazz Ensemble

Michael Powers, Director

Blue Note Combo: Kaela Seltzer, saxophone; Evan Dexter, trombone; Luke Sterling, piano; Arlo Erwin, bass; Lemy Disselkoen Ignacio, guitar; JJ Lybbert, drums.

LACHSA Vocal Jazz Ensemble: Simone Baker, Chelsea Chiu, Michael Clark, Josh Elyon, Aila Gibbs, Hadley Granger, Adam Hirose, Dakota Mack, Candace Porter, Natalia Rubio, Lucas Schinnerer, Nathan Schinnerer.

Vocal Jazz Combo: H. Dornell Carr, piano; Edwin Livingston, bass; JJ Lybbert, drums

Jungle Fire

Sam Halterman, drums; Joseph Reina, bass; Jud McDaniel, guitar; Patrick Bailey, guitar; Alberto López, percussion; Steve Haney, percussion; Miguel Ramírez, percussion; Sean Billings, trumpet; Sam Robles, baritone saxophone/flute; Fabio Santana, trombone

Gerald Clayton Quintet

Gerald Clayton, piano/rhodes; Marquis Hill, trumpet; Logan Richardson, alto saxophone; Ben Williams, bass; Kendrick Scott, drums

The Azar Lawrence Experience

Azar Lawrence, saxophones; Lynne Fiddmont, vocals; Chris Lowery, trumpet; Wes Lowery, drums; Dale Williams, guitar; Robert Turner, keys; Gerald Brown, bass; Samson Olawale, percussion; Munyungo Jackson, percussion; Oren Waters, vocals

Veronica Swift

Veronica Swift, vocals; Adam Klipple, piano; Chris Whiteman, guitar; Alexander Claffy, bass; Brian Viglione, drums; James Sarno, trumpet; Troy Roberts, tenor saxophone; David Leon, baritone saxophone

Fantastic Negrito

Xavier Dphrepaulezz/Fantastic Negrito, vocals/guitar; Tomas Salcedo, guitar/vocals; James Small, drums; Bryan C. Simmons, keys/vocals; Jonathan Herrera, bass

Cory Wong

Cory Wong, guitar; Kevin Gastonguay, keys; Michael Nelson, trombone; Petar Janjic, drums, Yohannes Tona, bass; Eddie Barbash, saxophone; Sam Greenfield, saxophone; Kenni Holmen, saxophone; Jay Webb, trumpet

Lean On Me: José James Celebrates Bill Withers

José James, vocals/guitar; Big Yuki, piano/keys; Ben Williams, bass; Jharis Yokley, drums; Taali, guest vocals

The Roots

Ahmir "Questlove" Thompson, MD/drums; Tariq "Black Thought" Trotter, emcee; Paul "DW" Wright, bass; Cap'n Kirk Douglas, guitar; Kamal Gray, keys; Ray Angry, keys; Michael Buckley, saxophone; Dave Guy, trumpet; Damon "Tuba Gooding, Jr." Bryson, sousaphone; Stro Roberson, percussion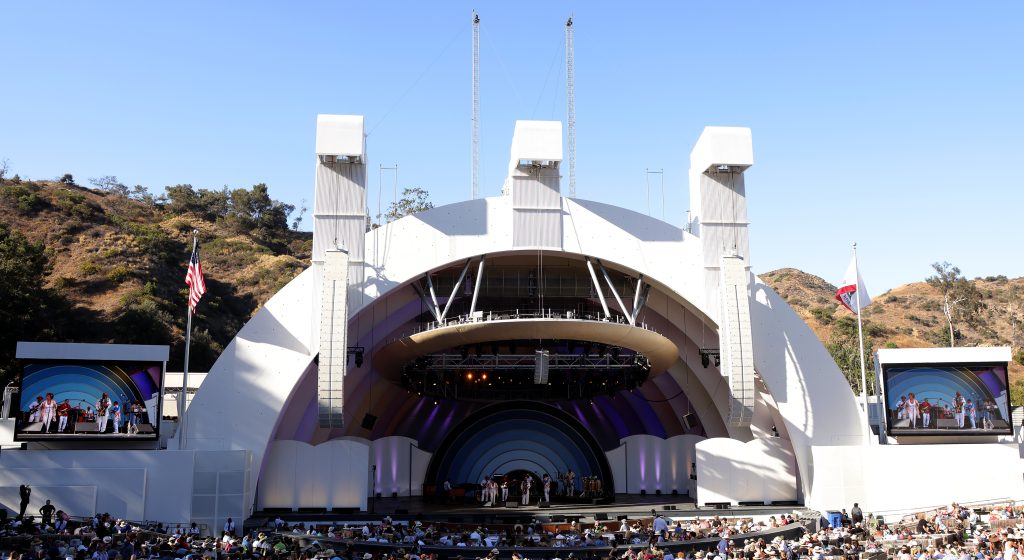 For more information on the 2022 Hollywood Bowl Jazz Festival, please visit here.  
The Hollywood Bowl Jazz Festival is produced in association with the Los Angeles Philharmonic by FestivalWest, Inc.
HOLLYWOOD BOWL
2301 N Highland Avenue,
Los Angeles, CA 90068
About the Hollywood Bowl:
One of the largest natural amphitheaters in the world, with a seating capacity of nearly 18,000, the Hollywood Bowl has been the summer home of the Los Angeles Philharmonic since its official opening in 1922 and plays host to the finest artists from all genres of music, offering something for everyone. It remains one of the best deals anywhere in Los Angeles; to this day, $1 buys a seat at the top of the Bowl for many classical and jazz performances. In June 2021, the Hollywood Bowl was named Amphitheater of the Decade at the 32nd Annual Pollstar Awards. The venue has also been named Outdoor Concert Venue of the Year 14 times by Pollstar. Additionally, it was also awarded the Top Amphitheater prize at the 2017 and 2018 Billboard Touring Awards. For millions of music lovers across Southern California, the Hollywood Bowl is synonymous with summer. hollywoodbowl.com
About the LA Phil:
Under the leadership of Music & Artistic Director Gustavo Dudamel, the LA Phil offers live performances, media initiatives and learning programs that inspire and strengthen communities in Los Angeles and beyond. The Los Angeles Philharmonic orchestra is the foundation of the LA Phil's offerings, which also include a multi-genre, multidisciplinary presenting program and such youth development programs as YOLA (Youth Orchestra Los Angeles). Performances are offered on three historic stages—Walt Disney Concert Hall, the Hollywood Bowl, and The Ford—as well as through a variety of media platforms. In all its endeavors, the LA Phil seeks to enrich the lives of individuals and communities through musical, artistic and learning experiences that resonate in our world today.